Legal
Criminalising Civil Disobedience
, , SourceWatch, (2009)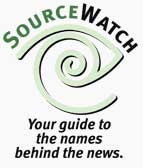 The coining of the term eco-terrorism is credited by many to the Executive Director of the Center for the Defense of Free Enterprise, Ron Arnold.
In the aftermath of the September 11 terrorist attacks, the word 'terrorism' has become a potent political weapon. For years Arnold has blurred the boundaries between what constitutes civil disobedience and elevated vandalism to equal terrorism. The conflation of civil disobedience with terrorism is a calculated strategy.
Legislation using the cover of cracking down on 'eco-terrorism' - such as that currently being promoted by the American Legislative Exchange Council - is percolating its way through the legislatures of a number of U.S. states. While vandalism and criminal damage is already illegal, the attraction of such legislation is in defining "terrorism" so broadly as to ban civil disobedience.
One of the most potent tactics employed over the last twenty years in the environment movement has been through organising peaceful civil disobedience protests. Such protests often result in an issue gaining widespread media coverage prompting public discussion of important public issues and, in some cases, resulted in environmental victories.
Groups that have a high media profile also have the ability to successfully raise funds from appeals directly to millions of citizens. For the conservative movement, legislating against civil disobedience under the guise of cracking down on 'ecoterrorism' would dramatically reduce both the media profile and fundraising capacity of groups such as Greenpeace, the Rainforest Action Network and local grassroots groups.
Please note that information taken from Wikis should be verified using other, more reliable sources. It is a good place to start research, but because anyone can edit a Wiki, we do not recommend using it in research papers or to obtain highly reliable information.
See: Henry David Thoreau. (1849). Civil Disobedience.
Dish Mayor Calvin Tilman Testifies at Railroad Commission - Oil and Gas Lawyer Blog
, , Oil and Gas Lawyer Blog, (2010)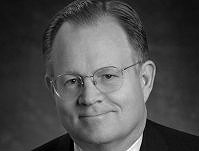 The Mayor of tiny Dish, Texas, north of Fort Worth, continues to stir up controversy with his claims of air pollution from oil and gas activities causing health concerns in his community. The mayor appeared at the RRC's January 12 open hearing. You can watch his testimony here (go to item 17 on the agenda).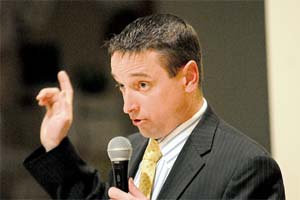 The mayor's appearance was prompted by an item placed on the agenda by Commissioner Michael Williams, which in turn had been prompted by a letter sent to the Commissioners by State Rep. Ron Burnam. Rep. Burnam's letter asked the RRC to place a moratorium on permits for wells in the Barnett Shale around Fort Worth until the Texas Commission on Environmental Quality (TCEQ) has finished its investigation of air quality in the area.
In response, Commissioner Williams proposed that the Commissioners write a letter to the Texas Attorney General asking for a formal opinion whether the RRC has authority to issue such a moratorium. (Rep. Burnam has also asked the City of Fort Worth to issue a similar moratorium on well permits in the city limits.) I have written about the controversy concerning the town of Dish in a previous post.
John McFarland is a shareholder at Graves, Dougherty, Hearon & Moody in Austin Texas specializing in representation of landowners and mineral owners in oil and gas matters in Texas.
See: Health Issues Follow Natural Gas Drilling In Texas
See: How Should We Do the Mountain?: Who the heck is Calvin Tilman?
E2 Law Blog
, , E2 Law Blog, (2011)
Insights and Commentary on Environmental and Energy Issues Worldwide.
Earthjustice
, , Earthjustice: Environmental Law: Because the Earth Needs a Good Lawyer, (2010)

Earthjustice Fast Facts
Did you know? We've provided legal representation at no cost to more than 700 clients, from the Natural Resources Defense Council and the Wilderness Society to community-based coalitions. Here are some more facts about us:
Founded in 1971 as the Sierra Club Legal Defense Fund
Name changed to Earthjustice in 1997
Headquartered in Oakland, CA
Number of employees: ~150
President: Trip Van Noppen
Environmental Groups Support U.S. EPA in Texas Air Permit Case
, , Environment News Service (ENS), (2010)

NEW ORLEANS, Louisiana, August 30, 2010 (ENS) - Two environmental groups Friday filed a motion to intervene in the lawsuit brought by Texas Attorney General Greg Abbott and the State of Texas against the U.S. Environmental Protection Agency regarding the EPA's June 2010 disapproval of part of Texas' air permitting program.
Environmental Defense Fund and Environmental Integrity Project filed the motion in the U.S. Court of Appeals for the 5th Circuit in New Orleans.
The environmental groups are seeking to intervene on the side of the EPA. If they are allowed to intervene, they will argue that the agency properly disapproved the Texas Flexible Air Permitting program.
"Governor [Rick] Perry wants people to think that Washington is picking on him," said EDF energy program director Jim Marston. "The truth is he wants Texas to get a special pollution pass that no other state gets."
"All other 49 states follow the Clean Air Act, and it's time that politicians and polluters in Texas follow it, too," Marston said. "Our intent is to make sure this lawsuit considers the facts and science surrounding this issue and that re-election campaigns aren't waged in the courtroom."
See Molly Ivins. Bushwhacked: Life in George W. Bush's America
Environmental Integrity Project (EIP)
, , Environmental Integrity Project (EIP), (2011)

EIP combines research, reporting, and media outreach to spotlight illegal pollution, expose political intimidation of enforcement staff, and encourage federal and state agencies to take enforcement action to stop these practices. EIP's work has been cited in Congressional hearings and debates, in reports by the US General Accountability Office, and in frequent news articles.
...no other organization is so sharply focused on the vigilant enforcement of environmental laws.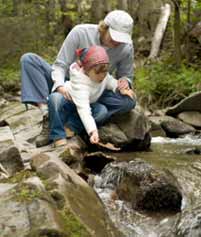 See: Watchdog: New York State Regulation of Natural Gas Wells Has Been "Woefully Insufficient for Decades."
See: Gasland - The Debate
Experts in Favor of Public Access
, , The Times Leader, Wilkes-Barre & Scranton PA, Wilkes-Barre, PA, (2011)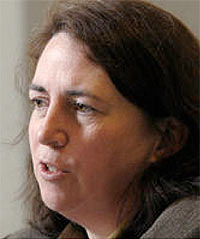 Terry Mutchler, executive director of the state's Office of Open Records.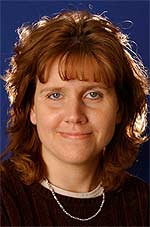 Jennifer Learn-Andes
Luzerne County Reporter
The public should have access to the inner workings of Luzerne County home rule subcommittees, say three experts on the state's open meeting law.
Unwarranted closed-door meetings "fracture public trust," said Terry Mutchler, executive director of the state's Office of Open Records.
..."If they've opened the committee meetings to the public, it's a natural follow that the subcommittee meetings be open as well," Mutchler said, noting that her office has no legal jurisdiction over alleged violations of the Sunshine Act governing open meetings.
Melissa Melewsky, media law counsel with the Pennsylvania Newspaper Association, said the Sunshine Act applies to committees of an agency that render advice, which would include the subcommittees.
"I think the language of the law is pretty clear. I think members of the public who are seeking public access are very legitimate in doing so. I think they have a strong argument," she said.
Fight Over Gas Wells in Chief Logan Heads to Supreme Court
, , West Virginia Highlands Voice, (2010)


The West Virginia Highlands Conservancy, Friends of Blackwater, and former West Virginia State Park Chief Cordie Hudkins have taken the fight over the proposed drilling for natural gas in Chief Logan State Park to the West Virginia Supreme Court of Appeals. There they have been joined by the West Virginia chapter of the Sierra Club as well as the West Virginia Division of Natural Resources and the West Virginia Department of Energy who also oppose the drilling.
The controversy is over a proposal by Cabot Oil and Gas to drill several gas wells inside Chief Logan State Park. The Department of Environmental Protection had originally denied the permit to drill based upon a statute which it believed prohibited drilling for gas in a state park. Cabot Oil and Gas (the driller) appealed to the Circuit Court of Logan County which reversed the Department of Environmental Protection and ordered that the permit be issued.
The case also has the potential to interfere with an important source of funding for West Virginia's parks and recreation. West Virginia receives extensive funding for its parks from the federal Land and Water Conservation Fund. A condition of that funding is that the land dedicated for park use remain so and not be converted for non-recreational use. If West Virginia allows part of Chief Logan to be converted from recreational use to minerals extraction, this would interfere with funding under this program.
Greenhouse Gas Emissions Case Heads to Supreme Court
, , Inside Counsel, (2011)



Plaintiffs in Connecticut v. American Electric Power allege that six utilities' emissions are a public nuisance.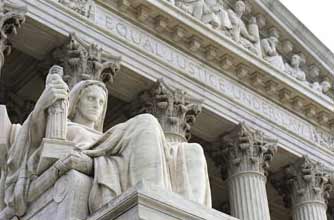 U.S. Supreme Court Monthly Argument Calendar. Tuesday, April 19, 2011. 10-174. AMERICAN ELECTRIC POWER CO. V. CONNECTICUT.
See: SCOTUS (Supreme Court of the United States) Blog.
In the seemingly endless climate change debate, the regulation of greenhouse gases (GHGs) is a contentious issue among scientists, advocacy groups, lawmakers and businesses. Opinions are strong and varied as to how GHG emissions affect the environment and to what extent they should be controlled.
In 2004, a group comprising eight states, New York City and three non-profits sued six GHG-emitting electric power corporations—American Electric Power Company, American Electric Power Service Corporation, Cinergy Corporation, Southern Company, Tennessee Valley Authority and XCEL Energy—for allegedly contributing to global warming. The plaintiffs in Connecticut v. American Electric Power claimed the utilities' carbon dioxide (CO2) emissions were a public nuisance causing an array of environmental and personal injuries, including smog-induced respiratory problems; deaths related to prolonged heat waves; property-damaging floods; a decrease in mountain snowpack, a key water source for California; beach erosion from rising sea levels; and loss of biodiversity.
Arguing the utilities' CO2 emissions constitute 10 percent of the U.S.'s total CO2 emissions, the plaintiffs sought injunctive relief that would hold the defendants jointly and severally liable for causing a public nuisance, cap the utilities' emissions and require them to reduce emissions by a certain percentage annually for at least 10 years.
A trial court dismissed Connecticut v. AEP, saying it presented political questions that "are not the proper domain of judges" and that the "scope and magnitude of the relief Plaintiffs seek reveals the transcendently legislative nature of this litigation."
But on appeal, the 2nd Circuit allowed the plaintiffs' nuisance claims to proceed. When the appeals court denied the defendants' petition for en banc review, the utilities filed a petition for certiorari, which the Supreme Court granted on Dec. 6, 2010.
"This case had to come to the high court," says Patrick Raher, a partner in Hogan Lovells' environmental group. The Supreme Court must make it clear that the legal system has no business creating CO2 policies, he says.
See: New climate change case headed to Supreme Court. AP. April 18, 2011.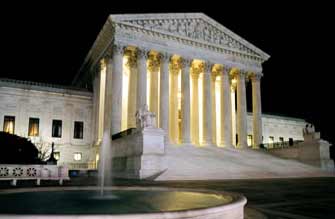 Proceedings and Orders | American Electric Power Company Inc., et al., Petitioners v. Connecticut, et al. August 4, 2010.
The Obama administration, in a recently filed brief in the Connecticut case, American Electric Power v. Connecticut, is arguing that it may not be prudent for the high court to allow these types of cases to go forward. (Coyle, 2010)
"If the plaintiffs can tag utilities for CO2 liability, the damages are potentially staggering," says McCarter & English Partner Wylie Donald, co-chair of the firm's Climate Change and Renewable Energy Practice.
Allen Kacenjar, a principal in Squire Sanders' Global Climate Change Practice, says Connecticut v. AEP has serious implications for companies with GHG-emitting facilities. "What's at stake is whether the federal courts will basically become a clearinghouse for climate change tort actions," he says.
The Supreme Court will hear arguments on April 19, and justices will then attempt to answer the case's crucial question: Can courts regulate GHG emissions in the absence of comprehensive climate change legislation?

See: Google Scholar Search on this case.

In 2009, the U.S. Court of Appeals for the Second Circuit upheld the states' right to bring this lawsuit. The power companies appealed the case to the Supreme Court, which will hear arguments on April 19, and is expected to decide the case by July.
Attorney General Schneiderman is vigorously defending the appeals court's ruling to protect New Yorkers from the harms caused by climate change. These harms include causing asthma and other respiratory diseases, eroding beaches and inundating properties on Long Island, increasing heat-related deaths in New York City, lowering water levels in the Great Lakes that harm the shipping industry, and killing off hardwood forests in the Adirondacks.
See: New York State Office of the Attorney General. "A.G. Schneiderman Urges U.S. Supreme Court to Uphold States' Rights to Sue Carbon Dioxide Polluters." New York State Office of the Attorney General. March 14, 2011.
See: A copy of the Attorney General's Brief 10-174. Filed March 2011.
See: New York State Office of the Attorney General: Media Center. "Schneiderman to Feds: Commit to Study Safety Impacts of "Fracking" in Delaware River Basin in 30 days or I'll Sue." 2011-04-18.
See also: Pew Center on Global Climate Change. "Massachusetts et al. v. EPA et al.." Pew Center on Global Climate Change 2 Apr. 2007. Web. 4 Apr. 2011.

Supreme Court Decision in Massachusetts et al vs. Environmental Protection Agency
On April 2, 2007 the Supreme Court released its ruling in the case of the state of Massachusetts vs. the Environmental Protection Agency. Massachusetts and eleven other states, along with several local governments and non-governmental organizations (petitioners), sued the EPA for not regulating the emissions of four greenhouse gases, including carbon dioxide (CO2), from the transportation sector. The petitioners claimed that human-influenced global climate change was causing adverse effects, such as sea-level rise, to the state of Massachusetts. In a 5-4 decision, the court ruled in favor of Massachusetts et al, finding that EPA has the authority to regulate CO2 and other greenhouse gases.
The decision was written by Justice Stevens and was signed by Justices Kennedy, Souter, Bader Ginsburg, and Breyer. Chief Justice Roberts and Justices Alito, Scalia, and Thomas dissented.
See: Coyle, Marcia. "High court could melt climate-change cases." The National Law Journal | Law.com 13 Sept. 2010. Web. 13 Apr. 2011.
See also: LaMonica, Martin. "Supreme Court rules EPA can regulate greenhouse gases". 2007-04-02. CNET News. Web. 11 Apr. 2011.
See also: Broder, John M. "Keep Courts Out of Climate Policy, G.O.P. Lawmakers Say." 2011-02-08. NYT Green. Web. 11 Apr. 2011.