EPA Hydraulic Fracturing Study Plan Review Panel
Publication Type:
Web Article
Source:
EPA Science Advisory Board (SAB) (2011)
URL:
http://yosemite.epa.gov/sab/sabpeople.nsf/WebCommitteesSubcommittees/Hydraulic%20Fracturing%20Study%20Plan%20Review%20Panel
Keywords:
government
Notes:


Hydraulic Fracturing Study Plan Review Panel
The Panel will review and provide independent expert advice on EPA's draft Hydraulic Fracturing Study Plan that will investigate the potential public health and environmental protection research issues that may be associated with hydraulic fracturing.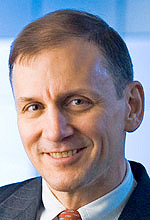 It will be led by David A. Dzombak, professor of environmental engineering at Carnegie Mellon University.
Legere, Laura. "Peer-review panel for EPA fracking study includes six Pa. scientists." The Scranton Times-Tribune. Jan. 18, 2011.
A panel of geologists, toxicologists, engineers and doctors that will peer-review a high-profile Environmental Protection Agency study of hydraulic fracturing will include six scientists from Pennsylvania, more than any other state.
The panel will review the techniques and analysis the EPA uses to draft a study of the potential environmental and health impacts of hydraulic fracturing - the process used in natural gas exploration of injecting a high-pressure mix of chemically treated water and sand underground to break apart a rock formation and release the gas.
...In a memo announcing the new panel, the EPA found "no conflicts of interest or appearances of a lack of impartiality for the members of this panel."
See: Natural Gas Drillers Protest Nomination of Fracking Critics for EPA Review Panel
See also: Hydraulic Fracturing Study Plan
Determination Memo:
Posted 01/13/2011
Determination Memo for this Activity. (1/27/2011, PDF, 11 pp., 44,581 bytes)
Members:
| | | | | |
| --- | --- | --- | --- | --- |
| Dzombak, David A. | Chair | Carnegie Mellon University | Pittsburgh | PA |
| Alexeeff, George | | California Environmental Protection Agency | Oakland | CA |
| Ballestero, Tom | | University of New Hampshire | Durham | NH |
| Benjamin, Mark | | University of Washington | Seattle | WA |
| Boufadel, Michel | | Temple University | Philadelphia | PA |
| Boyer, Elizabeth | | Pennsylvania State University | University Park | PA |
| Burnett, David | | Texas A&M University | College Station | TX |
| Davis, Thomas L. | | Colorado School of Mines | Golden | CO |
| Dunn-Norman, Shari | | Missouri University of Science and Technology | Rolla | MO |
| Giesy, John P. | | University of Saskatchewan | Saskatoon | Saskatchewan |
| Griffiths, Jeffrey | | Tufts University | Boston | MA |
| Gschwend, Phillip | | Massachusetts Institute of Technology | Cambridge | MA |
| Harris, Cynthia M. | | Florida A&M University | Tallahassee | FL |
| Kim, Nancy K. | | Health Research, Inc. | Troy | NY |
| Lee, Cindy M. | | Clemson University | Anderson | SC |
| Patten, Duncan | | Montana State University | Bozeman | MT |
| Randtke, Stephen | | University of Kansas | Lawrence | KS |
| Reible, Danny | | University of Texas | Austin | TX |
| Schreppel, Connie | | Mohawk Valley Water Authority | Utica | NY |
| Thyne, Geoffery | | University of Wyoming | Laramie | WY |
| VanBriesen, Jeanne | | Carnegie Mellon University | Pittsburgh | PA |
| Vidic, Radisav | | University of Pittsburgh | Pittsburgh | PA |