Press
France to Unlock Dirty Oil Under Paris With Texan Help
, , MetalMiner, (2009)

It will be interesting to see how the environmentally sensitive French react to the widespread use of the controversial hydraulic drilling technology known as "fracking" on their home turf.
Toreador Resources, a Texas oil company, has been awarded drilling rights to 750,000 acres of the Paris Basin, its licenses stretching for hundreds of kilometers from St Dizier, on the edge of the Champagne region, to Montargis, just south of the royal palace of Fontainebleau according to an article in The Australian.
Craig Mackenzie, chief executive of the Dallas based Toreador Resources is reported as saying the company wants to start drilling three pilot wells early in 2010, at a cost of US$30million, and to be producing oil from them by the end of the year.
Gas drilling and toxic terrorists: New York City Mayor says risks of gas drilling "unacceptable"
, , Examiner.com, (2010)

Gas drilling and toxic terrorists: New York City Mayor says risks of gas drilling 'unacceptable'.
PA farmers Wayne and Angel Smith's spring water smells like fuel after Spectra Energy's operations.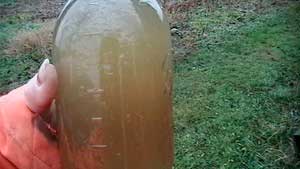 Gas Drilling Techniques Under Fire … Again
, , NYTimes.com: Green | A Blog About the Environment, (2010)
According to the Environmental Working Group, a research and advocacy group based in Washington, drilling companies are side-stepping a permitting requirement for the use of diesel fuel in their fracturing fluids by using similar petroleum distillates that contain the same toxins as diesel, but require no permitting.
The report also cites evidence that drilling companies continue to inject diesel fuel underground without the proper permits.
Includes public comments.
Gas industry approach would torpedo Barnett Shale study
, , Star-Telegram, (2010)

Natural gas companies are wasting no time before attempting to sway a Fort Worth air quality study in their favor.
As a City Hall-named committee charged with designing the study began its discussions Wednesday, representatives of Chesapeake Energy, Devon Energy and XTO Energy insisted that any findings of contaminated air around natural gas facilities be examined "in context."
That's how the gas industry's PR machine tries to deflect any blame for poisonous air. The argument goes like this:
Well, yes, benzene causes cancer. And yes, benzene is one of the hazardous chemicals that can be brought to the surface and escape into the air as a result of natural gas drilling and related activities. But measurable levels of benzene can also come from many other sources, like the gasoline station down the street or the road paving project two blocks away. You can't blame it all on us.
That's good spin, just enough truth in it to throw the gullible off guard.
Gas wells' leftovers may wash into Ohio | Columbus Dispatch Politics
, , Columbus Dispatch Politics, (2010)

A boom in natural-gas drilling in Pennsylvania could bring millions of barrels of salty toxic waste into Ohio.
That's a warning Ohio's oil and gas industry and environmentalists are sounding as hundreds of deep wells are drilled into Marcellus shale.
Tom Stewart, vice president of the Ohio Oil and Gas Association, and Jack Shaner, lobbyist for the Ohio Environmental Council, predict that Pennsylvania companies will soon truck their well wastes to Ohio, where brine is injected into 159 privately owned, state-regulated disposal wells. It is illegal to dump brine in Ohio streams and rivers.
Stewart said, "I have a big problem that that (well) capacity isn't overloaded by out-of-state water."
Shaner said, "We're looking at a wave of toxic brine headed into this state."
That's why both support a bill in the Ohio legislature that would create a 20-cent-per-barrel disposal tax on brine shipped in from other states. That's four times as much as a proposed 5-cent-per-barrel tax on Ohio brine.
Gasland | NOW on PBS
, , NOW on PBS, (2010)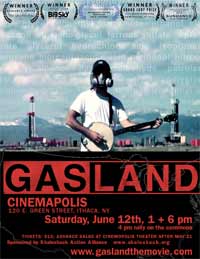 Abigail Leonard, producer.  Interview with Josh Fox, Gasland. Week of 3.26.10
Will the boom in natural gas drilling contaminate America's water supply?
This week, NOW (PBS) talks with filmmaker Josh Fox about "Gasland", his Sundance award-winning documentary on the surprising consequences of natural gas drilling. Fox's film—inspired when the gas company came to his hometown—alleges chronic illness, animal-killing toxic waste, disastrous explosions, and regulatory missteps.
See: Backlash: The Smear Campaign. Immediately upon the film's release, Energy In Depth issued a paper claiming to "debunk" the film's documentary evidence.
See: Mike Hale. The New York Times. June 21, 2010. The Costs of Natural Gas, Including Flaming Water.
Dave Shiflett. Bloomberg.com. June 21, 2010. Cook a Hamburger and Blow Up Your Polluted Fracking Town.
See: DEC Fracks NYC & Josh Fox of Water Under Attack's Responds
See also: Gasland Trailer 2010.
See: Drilling Isn't Safe.
Global Warning | The environment and national security
, , Global Warning, (2011)

Why don't Congressional climate change zombies see that climate change is a national security issue?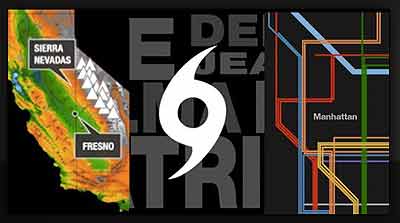 This website is a well-designed student journalism project that includes stories, interactive features, video, and links to documents.
According to a recent New York Times series, leaked EPA documents have exposed a decades-old effort to hide the dangers of natural gas extraction.
Nevertheless it's going full tilt without the scientific, objective regulation, and analysis that important security issues warrant, even though industry experts have known about the many risks it poses to the environment and our health for years. (Neil Zusman, 2011-03-11).
National Security Journalism Initiative
The Medill School of Journalism, a national leader in journalism education for decades, is now with the assistance of a generous McCormick Foundation grant expanding that leadership role into building a specialty, or a sequence of courses, into areas of national security journalism education.
See: A Life's Value May Depend on the Agency, but It's Rising
Halliburton's Interests Assisted by White House - Los Angeles Times
, , Los Angeles Times, (2004)

A report on how the Federal Safe Drinking Water was amended by the U.S. Congress in 2005 to exempt hydraulic fracturing from its regulations.
WASHINGTON — Over the last four years, the Bush administration and Vice President Dick Cheney's office have backed a series of measures favoring a drilling technique developed by Halliburton Co., Cheney's former employer.
The technology, known as hydraulic fracturing, boosts gas and oil production and generates $1.5 billion a year for the company, about one-fifth of its energy-related revenue. In recent years, Halliburton and other oil and gas firms have been fighting efforts to regulate the procedure under a statute that protects drinking water supplies.
The 2001 national energy policy report, written under the direction of the vice president's office, cited the value of hydraulic fracturing but didn't mention concerns raised by staff members at the Environmental Protection Agency.
Since then, the administration has taken steps to keep the practice from being regulated under the Safe Drinking Water Act, which Halliburton has said would hurt its business and add needless costs and bureaucratic delays.
An EPA study concluded in June that there was no evidence that hydraulic fracturing posed a threat to drinking water. However, some EPA employees complained about the study internally before its completion, and others have strongly criticized it publicly since its release.
Hazards posed by natural gas drilling are not limited to below ground
, , Republican Herald, Pottsville, PA, (2010)

Fear about environmental damage from Marcellus Shale natural gas drilling is often trained on what could happen deep underground, but some of the gravest hazards posed by the process are driven in trucks, stored in tanks, carried through hoses and left in surface pits at natural gas well sites.
Concentrated chemicals, as well as wastewater containing toxic levels of salts and metals, are stored, produced or transported in large quantities at each well site, creating the potential for tainting drinking water or seeping into ponds and streams.
While recent enforcement action against Cabot Oil and Gas Corp. - the company deemed responsible for methane leaks and nearly two dozen spills in Susquehanna County in the last two years - has drawn attention to the danger of spills, information about the industry-wide frequency and impact has not been reported publicly.
See: Cabot Oil & Gas's Marcellus Drilling to Slow After PA Environment Officials Order Wells Closed, Lustgarten, Abrahm . ProPublica. (2010.
See: Commonwealth of Pennsylvania DEP takes aggressive enforcement action against Cabot Oil.
Health Issues Follow Natural Gas Drilling In Texas
, , NPR - Morning Edition, (2009)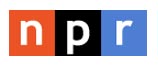 Radio Broadcast. Interview with Mayor Calvin Tilman.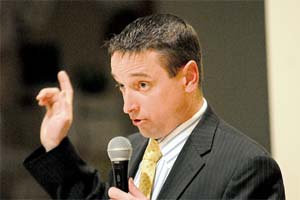 Vast new natural gas fields have opened up thanks to an advanced drilling technique. While natural gas is a cleaner burning fuel than coal or petroleum, extracting it is still hard, dirty work.
Some people who live near the massive Barnett Shale gas deposit in north Texas, have complaints. Health and environmental concerns are prompting state regulators to take a closer look.
Includes transcript. 7 min. 18 sec.
See: Dish Mayor Calvin Tilman Testifies at Railroad Commission - Oil and Gas Lawyer Blog.
See: How Should We Do the Mountain?: Who the heck is Calvin Tilman?