Background
Fracking:
Gas Drilling Background and History
---
WATER | Clean Water Act - Wikipedia, the free encyclopedia
, , Wikipedia, (2010)

The Clean Water Act is the primary federal law in the United States governing water pollution. Commonly abbreviated as the CWA, the act established the goals of eliminating releases to water of high amounts of toxic substances, eliminating additional water pollution by 1985, and ensuring that surface waters would meet standards necessary for human sports and recreation by 1983.
The principal body of law currently in effect is based on the Federal Water Pollution Control Amendments of 1972, which significantly expanded and strengthened earlier legislation. Major amendments were enacted in the Clean Water Act of 1977 and the Water Quality Act of 1987.
Please note that information taken from Wikipedia should be verified using other, more reliable sources. It is a good place to start research, but because anyone can edit Wikipedia, we do not recommend using it in research papers or to obtain highly reliable information.
WATER | Fracking and the Environment: Natural Gas Drilling, Hydraulic Fracturing and Water Contamination
, , Democracy Now, (2010)
Abrahm Lustgarten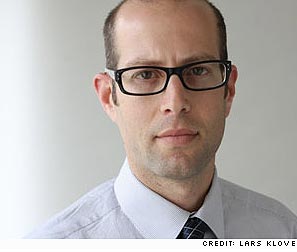 Gas drilling companies such as Halliburton say the gas drilling technique known as hydraulic fracturing, or "fracking," is safe, but opponents contend it pollutes groundwater with dangerous substances. Now, new evidence has emerged possibly linking natural gas drilling to groundwater contamination.
ProPublica journalist Abrahm Lustgarten reports federal officials in Wyoming have found that at least three water wells contain chemicals used in hydraulic fracturing.
Abrahm Lustgarten is a former staff writer and contributor for Fortune, and has written for Salon, Esquire, the Washington Post and the New York Times since receiving his master's in journalism from Columbia University in 2003.
See:

WATER | FRONTLINE: Poisoned Waters
, , Public Broadcasting Service Frontline, (2009)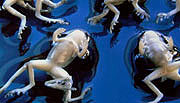 More than three decades after the Clean Water Act, iconic American waterways like the Chesapeake Bay and Puget Sound are in perilous condition and facing new sources of contamination.
With polluted runoff still flowing in from industry, agriculture and massive suburban development, scientists note that many new pollutants and toxins from modern everyday life are already being found in the drinking water of millions of people across the country and pose a threat to fish, wildlife and, potentially, human health.
In Poisoned Waters, Pulitzer Prize-winning journalist Hedrick Smith examines the growing hazards to human health and the ecosystem...
...In addition to assessing the scope of America's polluted-water problem, Poisoned Waters highlights several cases in which grassroots citizens' groups succeeded in effecting environmental change: In South Park, Wash., incensed residents pushed for better cleanup of PCB contamination that remained from an old asphalt plant. In Loudon County, Va., residents prevented a large-scale housing development that would have overwhelmed already-strained stormwater systems believed to contribute to the contamination in Chesapeake Bay.
See Credits.
WATER | Safe Drinking Water Act - Wikipedia, the free encyclopedia
, , Wikipedia, (2010)

The Safe Drinking Water Act (SDWA 1974) is the principal federal law in the United States that ensures safe drinking water for the public. Pursuant to the act, the Environmental Protection Agency (EPA) is required to set standards for drinking water quality and oversee all states, localities, and water suppliers who implement these standards.
SDWA applies to every public water system in the United States. There are currently more than 160,000 public water systems providing water to almost all Americans at some time in their lives. The Act does not cover private wells.
In 1996, Congress amended the Safe Drinking Water Act amendments to emphasize sound science and risk-based standard setting, small water supply system flexibility and technical assistance, community-empowered source water assessment and protection, public right-to-know, and water system infrastructure assistance through a multi-billion-dollar state revolving loan fund. They were signed into law by President Bill Clinton on August 6, 1996.
See: Safe Drinking Water Act 101 | Online Training | Drinking Water Academy
Please note that information taken from Wikipedia should be verified using other, more reliable sources. It is a good place to start research, but because anyone can edit Wikipedia, we do not recommend using it in research papers or to obtain highly reliable information.
World of Shale
, , Frac Tech, (2010)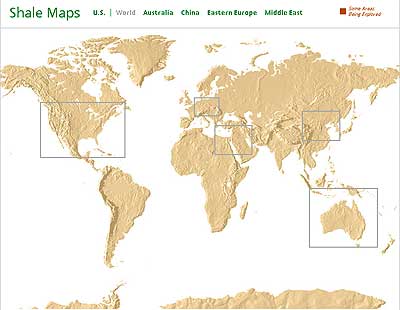 Frac-Tech's World Map of Shale Plays. Drilling occurs near watersheds and millions of liters of waste water must be disposed and/or treated.
Worlds Collide at Cancun Climate Talks
, , Foreign Policy In Focus, (2010)

Foreign Policy in Focus (FPIF) publishes commentaries, briefs, and reports on its website and organizes briefings for the public, media, lawmakers, and legislative staff.
As world leaders discuss the threat to the planet in various venues around the world, it's the poor who face the dire consequences. Marginalized and vulnerable populations--from small farmers in Africa to fisher folk on the banks of island nations--suffer most from the refusal of developed nations and corporations to cut back on emissions that are heating up the planet. But these same populations offer important and sustainable solutions to global warming.
The problem is that the world's leaders are not listening. And that is not likely to change at the meeting on climate change in Cancun, Mexico that will start at the end of November and run through December 10...
...All signs point to an intensification of market-based proposals for bringing the planet away from the brink of environmental disaster. Rather than addressing the current model of production, trade, and consumption that has caused the crisis, these false solutions aim to deepen it. A closer look at the so-called "Clean Development Mechanisms" (CDM) shows how.
The CDMs defined in Article 12 of the Kyoto Protocol are essentially a dodge that allows developed polluting countries to avoid immediate and significant cutbacks in emissions by "offsetting" them with projects in developing countries to conserve carbon sinks (areas that store carbon, such as forests and jungles) and other schemes. The $127 billion global carbon trading market has become a lucrative marketplace for turning planetary salvation into business deals. The upshot is that the polluter is allowed to keep on polluting. Meanwhile, areas previously cared for by local communities are pulled into management systems overseen by the polluters and international organizations that have purchased their "environmental services."
Foreign Policy in Focus (FPIF) is a "Think Tank Without Walls" connecting the research and action of more than 600 scholars, advocates, and activists seeking to make the United States a more responsible global partner. It is a project of the Institute for Policy Studies.