Background
Fracking:
Gas Drilling Background and History
---
Natural Gas Drilling Threatens Communities in Northeastern United States
, , Philadelphia Independent Media Center, (2009)

Joanne Fiorito, acting as the eyes of the DEP, recently discovered a waste spill at a drilling site just off RT 29 and upon reporting the spill was warned not to trespass.
"If the DEP can't monitor these sites on their own," said Ms.Joanne Fiorito "and then the DEP tells us that we cannot trespass after we found a spill on the Grimsley well pad site that wasn't reported to the DEP by Cabot, well then, where does this leave the citizens of PA who are dependent on the DEP doing its job?
It has gotten to the point where I and others will have to do it ourselves, and I personally don't care if they arrest me for civil disobedience, because this land, air and water is what keeps us all alive."
People Feel Threatened
Chesapeake Energy reports that citizens in Wetzel County, West Virginia have placed spikes along RT 89.
Pittsburgh Post Gazette reports that 161 species found killed along 38 miles of Dunkard Creek -- "Sudden death of ecosystem ravages long creek 'Everything is being killed': 161 aquatic species have died along Dunkard Creek" by Don Hopey, Pittsburgh Post-Gazette; September 20, 2009.
Natural Gas: Not as clean as you think
, , The Wilderness Society, (2010)

But how clean is natural gas, really?
The Wilderness Society just released the new science and policy brief Doing it Right: Ensuring Responsible Natural Gas Development on Our Public Lands to address the question: How clean is natural gas?
Unfortunately, as the brief reveals, natural gas is not the panacea that its promoters would have us believe. Consider these facts:
Natural gas is only 30 to 50 percent cleaner burning than coal.
Natural gas is still a fossil fuel and our current use of it contributes about 20 percent of U.S. greenhouse gas emissions.
The processing, infrastructure, and burning of natural gas releases methane, a greenhouse gas 30 times more potent than carbon dioxide in terms of its heat-trapping ability.
Methane emissions from natural gas infrastructure are the third largest source of methane emissions in the United States, according to a September 2009 study by the Congressional Research Service.

Smog, or ground level ozone, has risen tremendously in areas with high levels of natural gas development. For example, in Sublette County, Wyo., after more than 3,100 gas wells were drilled in the past 10 years, ground-level ozone levels increased from background levels to those exceeding the Los Angeles basin in the winter of 2008.
The Wilderness Society is the leading American conservation organization working to protect our nation's public lands -- the 635 million acres collectively owned by the American people and managed by our government.
Find out about our current conservation campaigns and how you can get involved.
Read more about the founding, history and role of science at The Wilderness Society.
Oil & Gas Accountability Project (OGAP)
, , Earthworks, (2009)

Earthworks' Oil & Gas Accountability Project works with tribal, urban and rural communities to protect their homes and the environment from the devastating impacts of oil and gas development.
See: Bruce Baizel, Senior Staff Attorney for the The Oil and Gas Accountability Project Testimony presented to the Committee on Environmental Protection, Council of the City of New York September 10, 2008.
See: Patrick Reis. NYT. Oct. 6, 2010. "W.Va. Sues Obama, EPA Over Mining Coal Regulations."
See also:
Our Stolen Future: Are We Threatening Our Fertility, Intelligence, and Survival?--A Scientific Detective Story
, , (1997)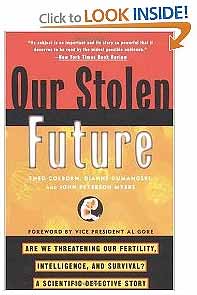 A broad exposé of how chemicals disrupt the endocrine systems of living organisms.
See: Chapter 12, p.210 - "Defending Ourselves" offering advice on how we can avoid the disruptions caused by these chemicals.
See: TEDX | The Endocrine Disruption Exchange | Chemicals in Natural Gas Operations
TEDX: Chemicals in Natural Gas Operations | What You Need to Know About Natural Gas Production (Video)
TEDX: The Fossil Fuel Connection (PDF)
Natural Gas Operations from a Public Health Perspective (PDF)
by Theo Colborn, Carol Kwiatkowski, Kim Schultz, Mary Bachran. In Press, International Journal of Human and Ecological Risk Assessment, Sept 2010
See: Collaborative on Health and the Environment : Fracking: Implications for Human and Environmental Health
PA Gas Rush
, , YouTube, (2008)
Learn how new drilling technology and rising fuel prices are driving the natural gas rush in Pennsylvania's Marcellus Shale—a 6,000 foot deep rock formation which has the potential to fuel the entire country for two full years.
This live, one-hour, call-in program on Thursday, May 22, 2008, offered viewers objective and reliable advice about:
Natural gas exploration and drilling on leased land
Lease negotiations and addenda
Financial, environmental, and infrastructure impacts
WPSU: Gasrush
Landowner information on gas leasing in the Southern Tier. See: Tioga County Landowners Group.
Pew Campaign for Responsible Mining
, , pewminingreform.org, (2010)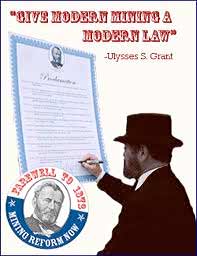 The mining of hardrock minerals — gold, uranium and other metals — on public lands in the West is governed today by the 1872 Mining Act. It has changed little since President Ulysses S. Grant signed it into law to encourage settlement of the West.
This 1872 law — on the books before the light bulb was invented — often gives metal mining special priority over recreation, ranching and conservation. It allows mining companies — even those that are foreign-owned — to take precious resources from public lands virtually for free, yet the oil, gas and coal industries have been paying royalties since the 1920s. And in what is arguably one of the great corporate giveaways of all time, claimholders can purchase public land at the rock-bottom price of $5 an acre or less. They do not even have to mine the property, but can use it — and have — to build hotels, condominiums and casinos.
Failure to reform this antiquated statute has proven costly to Americans. Mining is a messy business. The Environmental Protection Agency estimates that metal mining has contaminated more than 40 percent of western watersheds. Nearly half a million mine sites await reclamation, and the projected cost to taxpayers for cleaning up the pollution runs upwards of $50 billion.
A new rush of mining claims in the West is about to make the problem worse. A recent analysis of government records found a dramatic surge in claims, including hundreds of sites within miles of the Grand Canyon and other notable national parks such as Joshua Tree and Yosemite.
Modern mining needs a modern law. The Pew Environment Group's Campaign for Responsible Mining is a national effort, launched in 2006, to take advantage of a unique opportunity in Congress to reform the 1872 Mining Act. The simple goal of this campaign is to encourage the adoption of a new framework for mining that compensates taxpayers, respects local communities and protects the environment.
See: Patrick Reis. NYT. Oct. 6, 2010. "W.Va. Sues Obama, EPA Over Mining Coal Regulations."
See also:
Pit Pollution
, , Earthworks, (2010)

Fracking will require the storage of frack wastewater in pits.
There are many fluids and wastes associated with oil and gas operations that can poison living organisms. This web page contains information on some of the following issues of concern related to the storage and disposal of oil and gas wastes: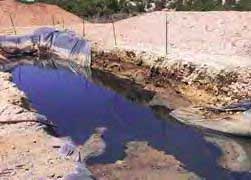 Torn Pit Liner
Poison Fire
, , YouTube, (2008)
Chesapeake Energy Flares Barnett Shale Gas Well in Trinity Trai, posted by TxSharon - Sharon Wilson - http://bluedaze.org
Poison Fire-The Movie below. Gas flares are visible from space.
"Whose woods these are I think I know"...
If you plan to stop by these woods on a snowy evening bring some marshmallows and expect an evening sunburn. There's a chance your treats will be toxic.
A recent study from Nigeria on mice associates flaring with respiratory and blood problems. Earlier studies from the Worldbank, the U.S., Canada, Climate Justice and a 2002 Schlumberger report note the importance of eliminating flaring to maintain fragile ecosystems and human health.
Why wait until there are deaths and illness to end industrial practices that waste money and human life? As long as the air or groundwater pollution doesn't clog their drill bits, gas industry engineers say these practices are safe.
Marcellus Protest posts an eyewitness account of gas flaring near a consumer shopping mall in Pittsburgh, where the noise and heat from a gas flare runs 24/7.
Can you see how Pennsylvania is starting to look more and more like Nigeria? (Neil Zusman, 2011-01-22.)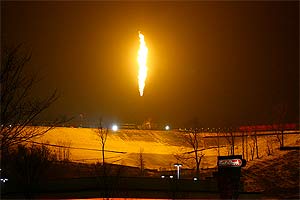 See: Anger grows across the world at the real price of 'frontier oil'
See: Fracking at the (Pittsburgh Mills Mall) | Marcellus Shale Protest 2011-01-10
Sharon Wilson of Bluedaze, Drilling Reform for Texase, recently had a "debate" on her YouTube posting, "Chesapeake Energy Flares Barnett Shale Gas Well in Trinity Trail," regarding flaring.
Sweet gas (natural gas that does not contain significant amounts of hydrogen sulfide) flaring has a longer history in Nigeria. According to the Daily Independent:
The Canadian Public Health Association (CPHA) has identified not less than 250 toxins from the gas flared from fossil fuels.

Film Synopsis
In 1956, Shell drilled the first oil well in the village of Olobiri, in the African Niger Delta. Since then, massive quantities of black gold have been pumped out of the ground there, and nobody seems to worry about a little spillage: lots of excess oil gets dumped or spilled, and gas flaring, or the burning of natural gas, takes place as well.
Poison Fire gives the floor to the inhabitants of the Niger Delta. No one sees anything positive in Shell's activities. Cancer, asthma, and miscarriages are all consequences of the pollution caused by the oil giant, and fish, slugs and snakes are dying out.
A group of environmental activists travel to Shell Headquarters in the Netherlands, where CEO Jeroen van der Veer politely addresses them at the entrance. He promises to launch a plan that will stop gas flaring, a practice that has been declared illegal by the Benin City Court. But how can the behaviour of a wealthy multinational realistically be corrected when Nigeria's own authorities are out-and-out corrupt?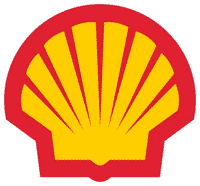 Read the report: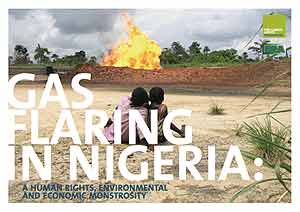 Environmental Rights Action, Friends of the Earth Nigeria. "Gas Flaring in Nigeria". Climate Justice. June 2005. (PDF 36 pp.)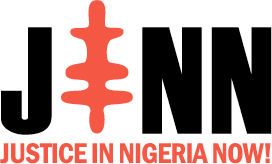 See: Bluedaze Video. Chesapeake Energy Flares Barnett Shale Gas Well in Trinity Trail.
See: Chevron articles on Mixplex.
Daily Independent. "Enforcing the gas flaring deadline." Daily Independent. Lagos, Nigeria. August 9, 2010. Also available from the Norwegian Council for Africa.
See: The Case of Chevron.
See: World Bank. Gas Flaring Around the World. (2009). (Is the World Bank forever tainted by Lawrence Summers?).
A view of global gas flaring based on satellite observations: a joint effort between the US National Oceanic and Atmospheric Administration and the World Bank-led Global Gas Flaring Reduction partnership (GGFR)
See: Global Gas Flaring Identification in Google Earth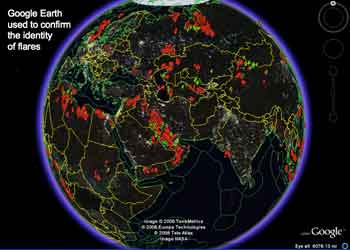 Download .kmz files for country of your choice. They will be addded to your Google Earth places. You can see the massive gas field with gas flaring adjacent to the Hobbs Public Schools and the Junior College in New Mexico.
See: Cooperative Institute for Research in the Environmental Sciences, University of Colorado. (CIRES)
Read these reports:
Elvidge, C.D. A Sixteen Year Record of Global Natural Gas Flaring Derived From Satellite Data. Earth Observation Group NOAA National Geophysical Data Center, May 18, 2010. (PDF)
Elvidge, C. D, D. Ziskin, K. E Baugh, B. T Tuttle, T. Ghosh, D. W Pack, E. H Erwin, and M. Zhizhin. "A Fifteen Year Record of Global Natural Gas Flaring Derived from Satellite Data." Energies 2, no. 3 (2009): 595–622 (PDF).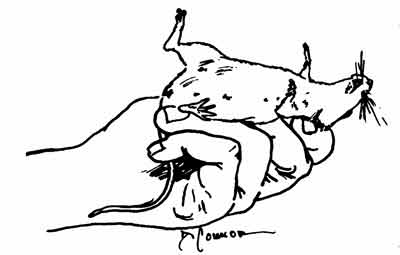 "...And miles to go before I sleep"
Robert Frost. Stopping By Woods on a Snowy Evening (1923). New Hampshire
Shale gas in the United States - Wikipedia, the free encyclopedia
, , Wikipedia, (2010)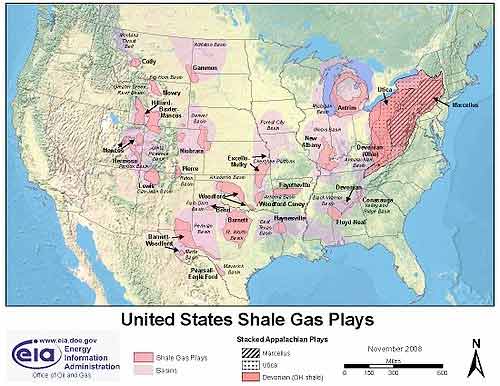 Shale gas in the United States is rapidly increasing as a source of natural gas. Led by new applications of hydraulic fracturing technology and horizontal drilling, development of new sources of shale gas has offset declines in production from conventional gas reservoirs, and has led to major increases in reserves of US natural gas.
Please note that information taken from Wikipedia should be verified using other, more reliable sources. It is a good place to start research, but because anyone can edit Wikipedia, we do not recommend using it in research papers or to obtain highly reliable information.
SkyTruth: Upper Green River Valley - A View From Above
, , YouTube, (2007)
Using the latest in satellite imagery, aerial photography, and Google Earth technology, this ten minute SkyTruth video explores the environmental impacts of gas and oil drilling in the Upper Green River Valley, an ecologically sensitve area of western Wyoming.
See the view of the Upper Green Valley in Wyoming from the air and the effect of hundreds of gas drilling well pads. According to SkyTruth, 10,000 well pads have been proposed.