South Africa Endorses Plans For Karoo Gas-Drill Freeze, Ending Shell Hopes
Publication Type:
Web Article
Source:
Bloomberg.com (2011)
URL:
http://www.bloomberg.com/news/2011-04-21/south-africa-endorses-plans-for-karoo-gas-drill-freeze-ending-shell-hopes.html
Keywords:
companies
Notes:

South Africa's Cabinet endorsed the Department of Mineral Resources' decision to declare a moratorium on natural-gas drilling in the Karoo region, halting plans by Royal Dutch Shell Plc (RDSA), Europe's largest oil company.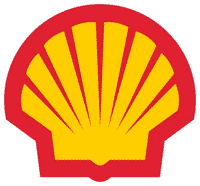 The department will lead an investigation into the implications of hydraulic fracturing, or fracking, that will include assessing the environmental effects, government spokesman Jimmy Manyi told reporters in Pretoria today.
"Cabinet has made it very clear that a clean environment together with all the ecological aspects will not be compromised," Manyi said. The cabinet is aware of the "urgency that is required in this respect," he added.
Royal Dutch Shell applied for permission to drill about 24 wells in an area of about 90,000 square kilometers (34,749 square miles). The company faces opposition in the sheep- and game-farming region, an arid stretch across northwest South Africa, from the Treasure the Karoo Action Group, which fears environmental damage.
See: Aragom Eloff. Ivo Vegter vs. the Fracking Fringe. 2011-04-18.
See: Julienned DuToit. Fracking the Karoo - The People Say No! 2011-01-31.
See: Lewis Pugh. Frack Off, Shell!. 2011-04-05
See: Donald Paul. Drill Baby Drill. 2011-04-18.