Shell Oil Company
Publication Type:
Video Recording
Source:
Wikipedia, the free encyclopedia (2010)
URL:
http://en.wikipedia.org/wiki/Shell_Oil_Company
Keywords:
companies
Notes: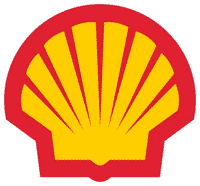 On May 28, 2010, Bloomberg.com reported that Royal Dutch Shell Plc agreed to buy closely held East Resources Inc., for about $5 billion.
East Resources will no longer be a U.S. corporation.
Author Ken Saro-Wiwa was a member of the Ogoni people, an ethnic Nigerian minority whose hometown, Ogoniland, in the Niger Delta has been targeted for crude oil extraction since the 1950s and which has suffered extreme and unremediated environmental damage from decades of indiscriminate oil waste dumping. Saro-Wiwa, initially as spokesperson, and then as President, of the Movement for the Survival of the Ogoni People (MOSOP), led a nonviolent campaign against environmental degradation of the land and natural waters of Ogoniland by the operations of multinational oil companies, especially Shell.
At the peak of his non-violent campaign, Saro-Wiwa and the other members of the Movement for the Survival of the Ogoni People were arrested, hastily tried by a special military tribunal, and hanged in 1995 by the Nigerian military government of General Sani Abacha, all on charges widely viewed as entirely politically motivated and completely unfounded. Their executions provoked international outrage and resulted in Nigeria's suspension from the Commonwealth of Nations.
Shell has been brought on trial in New York with the accusation of having collaborated with the military executions, and in June 2009, it has settled out of court for US $15 million to bring the case to an end.
See: Ed Pilkington. "Shell pays out $15.5m over Saro-Wiwa killing." The Guardian. June 9, 2009.
See: Jad Mouawad. "Shell to Pay $15.5 Million to Settle Nigerian Case." NYT. June 8, 2009.
Why the delay in remediation?
See: Shell Oil statement. Flaring in Nigeria.
The gas gathering programme has been delayed by funding shortfalls from the major government shareholder and security concerns which meant it was not safe for staff to work in large parts of the delta for long periods of time.
However, Shell Petroleum Development Company of Nigeria Limited (SPDC) and its partners continue to invest in reducing flares and have resumed work on many delayed projects and started new ones. SPDC is currently improving or installing associated gas gathering (AGG) facilities at 19 flowstations.
In late 2009, projects were sanctioned to install AGG facilities at a further seven flowstations. In total these projects represent an investment of over $2 billion. When all this work is completed it will cover more than 75% of SPDC's production potential.
Shell and Hydraulic Fracturing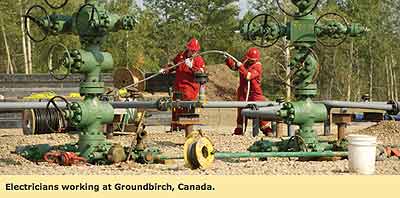 At Shell we have decades of experience with this technology and we continue to follow strict measures to protect drinking water supplies.