Contains the keyword opinion
Art of the common-place: the agrarian essays of Wendell Berry
, , (2002)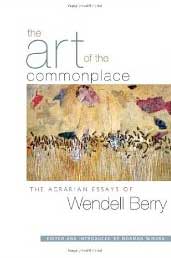 Dear EPA - Think Little
For most of the history of this country our motto, implied or spoken, has been Think Big...Thinking Big has has led us to the two biggest and cheapest political dodges of our time: plan-making and law-making. The lotus-eaters of this era are in Washington, D.C., Thinking Big...
But the discipline of thought is not generalization, it is detail, and it is personal behavior. While the govenment is "studying" and funding and organizing its Big Thought, nothing is being done.
In "Think Little", (p. 81, 1970), Berry says that, "the movement to preserve the environment will be seen to be, as I think it has to be, not a digression from the civil rights and peace movements, but the logical culmination of those movements..."
We didn't cause strip-mining or sell our natural heritage to the highest bidder, but by not knowing how it's done we are guilty for we connive in them by our ignorance.
...the environmental crisis should make it dramatically clear, as perhaps it has not always been before, that there is no public crisis that is not also private.
...the environmental crisis rises closer to home. Every time we draw a breath, every time we drink a glass of water, every time we eat a bite of food we are suffering from it. And more important, every time we indulge in, or depend on, the wastefulness of our economy - and our economy's first principle is waste - we are causing the crisis.
...Our model citizen is a sophisticate who before puberty understands how to produce a baby, but who at the age of thirty will not know how to produce a potato.
So far as I can see, farming is considered marginal or incidental to the economy of the country, and farmers, when they are thought of at all, are thought of as hicks and yokels whose lives do not fit into the modern scene...The corporations and machines that replace them will never be bound to the land by the sense of birthright and continuity, or by the love that enforces care. They will be bound by the rule of efficiency, which takes thought only of the volume of the year's produce, and takes no thought of the slow increment of the life of the land, not measurable in pounds or dollars, which will assure the livelihood and the health of the coming generations.
See: U.S. Environmental Protection Agency (EPA). Draft Plan to Study the Potential Impacts of Hydraulic Fracturing on Drinking Water Resources. Washington, D.C.: U.S. Environmental Protection Agency (EPA), 2011. (PDF, 140 pp) Web.
In total, EPA received 5,521 comments that were submitted electronically to hydraulic.fracturing@epa.gov or mailed to EPA. This appendix provides a summary of those comments.
More than half of the electronic comments received consisted of a form letter written by Energycitizens.org and sent by citizens. (EPA Draft Plan, Appendix B, p. 90, 2011).
Indivdualism-write your own damn letter!
The last thing we need in this world are suicidal farmers who have gone cheap for power. That is what we seem to be getting in at least 34 states where farmers have leased their land.
When the New York Times reports that some environmentalists favor hydraulic fracturing and clean natural gas over other forms of energy, it is clear to me that we need to ask, which environmentalists, and do the kind of work that encourages all of us to know what it means to grow a potato. (Neil Zusman, 2011-02-23 6:44 P.M., Ithaca, New York.)
Individualism is going around these days in uniform, handing out the party line on individualism.
See: Beware The Green Dragon! | Right Wing Watch
See: WolfeNotes | On the Threshold of a Fracking Nightmare
See: EPA | Adopt Your Watershed
EPA's Adopt Your Watershed program challenges you to serve your community by taking part in activities to protect and restore your local watershed.
See: Community Science Institute. Ithaca, New York.
The nonprofit Community Science Institute (CSI) organizes and empowers citizen volunteers to monitor water quality in streams, lakes, ponds and groundwater as a critical first step in protecting water resources.
Loud and Clear | Rich Pricks and Poor Schmucks
, , YouTube | Earth to America (2005), (2006)
You saw it on 'Earth To America!', now see it here. The Blue Man Group really gets the message across loud and clear with this great video. Can you hear? From: stopglobalwarming.org
Earth to America!
Larry David standup: "Rich Pricks and Poor Schmucks." Live at The Colosseum at Caesars Palace, Las Vegas, November 17, 2005.
Molly Ivins: Keeping Our Eyes on the Ball
, , truthdig.com, (2006)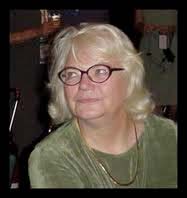 Keeping Our Eyes on the Ball
May I remind you what this [2006] election is about? Abu Ghraib, Guantanamo, unprecedented presidential powers, unmatched incompetence, unparalleled corruption, unwarranted eavesdropping, Katrina, Enron, Halliburton, global warming, Cheney's secret energy task force, record oil company profits, $3 gasoline, FEMA, the Supreme Court, Diebold, Florida in 2000, Ohio in 2004, Terri Schiavo, stem cell research, golden parachutes, shrunken pensions, unavailable and expensive healthcare, habeas corpus, no weapons of mass destruction, sacrificed soldiers and Iraqi civilians, wasted billions, Taliban resurgence, expiration of the assault weapons ban, North Korea, Iran, intelligent design, Swift boat hit squads, and on and on.
This election is about that, but much more—it's about honor, dignity and comity in this country. It's about the Constitution, which gives us this great nation. Bush ran on a pledge of "restoring honor and integrity" to the White House. Instead, he brought us Tom DeLay, Roy Blunt, Katherine Harris, John Doolittle, Jerry Lewis, Richard Pombo, Mark Foley, Dennis Hastert, David Safavian, Jack Abramoff, Ralph Reed, Karl Rove and an illegal and immoral war in Iraq. People, it's up to you.
Train
, , (2006)
A television commercial about global warming from Environmental Defense and the Ad Council.
Bluedaze's Sharon Wilson is Texan of the Year: Texas Progressive Alliance 2007 Silver Stars
, , Capitol Annex, (2007)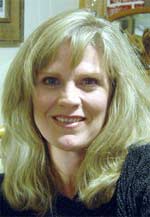 Most Texans don't know what the Texas Railroad Commission is or does. In 2007, one Texas blogger changed that: Sharon Wilson. Wilson's reporting on the injection well drilling in the Barnett Shale region and its impact on the water quality and the environment in Wise County and surrounding areas has been exceedingly important to bringing wider attention to the dangers this practice poses across the state.
Wilson has nearly single-handedly stood up to large oil companies and made the companies and state agencies–including the Texas Railroad Commission–take notice. Relentless in her drive to educate the public and elected officials to the damage being done to the Texas environment, Wilson's investigative reporting and blogging is worthy of recognition.
Don't Give Up
, , YouTube, (2008)
If You Give Up, They Give Up - Stop Global Warming.
Drill here, drill now, pay less : a handbook for slashing gas prices and solving our energy crisis
, , Washington DC, (2008)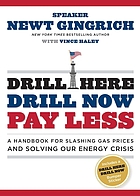 Gingrich, Newt, and Vince Haley. 2008. Drill here, drill now, pay less: a handbook for slashing gas prices and solving our energy crisis. Washington, DC: Regnery Pub.
Polar Bears
, , YouTube, (2008)
A television commercial about global warming from Environmental Defense Fund. Public service announcement (PSAs) designed to urge Americans to take advantage of mass transit, carpooling and biking to combat global warming.
Dimock Natural Gas Drilling
, , YouTube, (2009)
Natural gas drilling in the Marcellus Shale Formation is threatening our health, and our water quality. Local resident gives her account of drilling in her community.